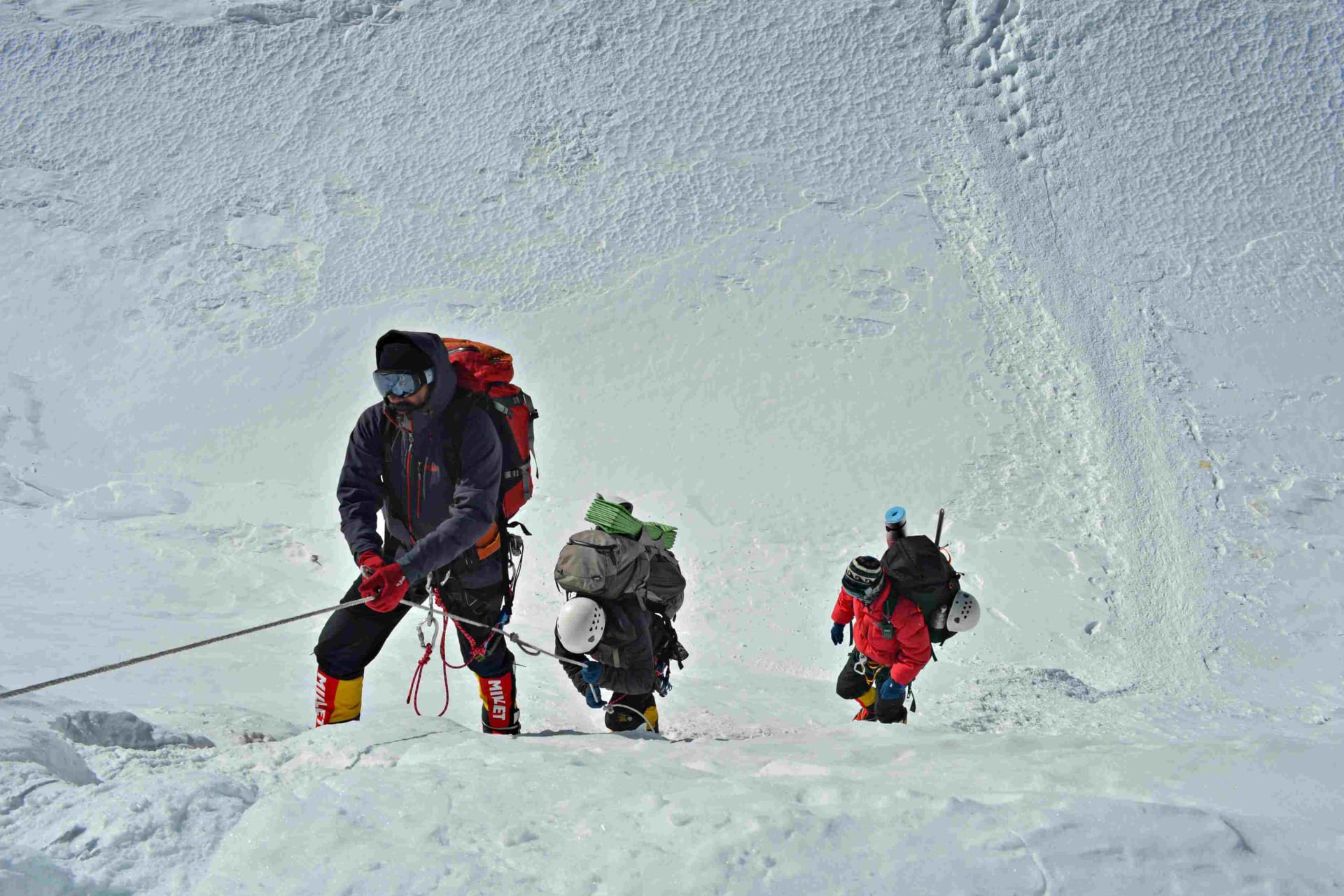 Island Peak
Vacation Style

Peak Climbing
Trip Description
Island Peak is a fantastic experience in the Himalayas of Nepal, designed for energetic and physically fit trekkers with little or no experience in mountain expedition.
Island Peak (6,189 m/20,305 ft) also known as Imja Tse is one of the major climbing peaks in the Everest Region of Nepal with an impressive West Face rising from the Lhotse Glacier. Being one of the 'trekking peaks' with very little technical aspects, Island Peak is not a difficult undertaking for a beginner climber wishing to enter the incredible world of mountain climbing.
The trek to Island peak starts from Lukla, which is also known as the gateway to the Everest region. We fly from Kathmandu to the Lukla from where we approach the mountain following the steep and strenuous trails of the Khumbu Valley, which has beautiful views and villages and lovely people.
This Expedition goes through some of the nearby passes, such as Renjo La Pass (5,338 m), Chola Pass (5,420 m), and Kala Pattar (5,545 m); which is surely going to be the highlight of this trek. This climb to Island peak is full of excitement, thrill, adventure and memories that last forever.
Anyone intending to go for this expedition must be physically fit. Although prior climbing experience is not mandatory, it adds to have a little bit of experience.
Celebrate your first foray into the world of mountaineering with Island Peak Expedition!
Trip Fact
Island Peak is also known as Imja Tse.
The peak was named Island Peak in 1951 by Eric Shipton's party.
Island Peak was first climbed by a British Expedition in 1953 as a part of the training exercise.
At the elevation of 20,305 feet with Lat/Lon: 27.92°N, 86.93°E.
It offers the splendid views of gigantic mountains such as Mount Nuptse (7,879m), Mount Lhotse (8,501m), Lhotse Middle (8,410m). Lhotse Shar (8,383m), Mount Makalu (8,475m), Baruntse (7,129m), Ama Dablam (6,812m) and many other Himalayan peaks.
Exploration of Sherpa culture, tradition and religion.
Visit the Tengboche monastery and other shrines and gompas on the way.
Best time to visit Island Peak April, May, October, and November.
Why this trip
Island Peak climbing is a wonderful adventure that takes you to some of the exotic passes in the world; Renjo La Pass (5,338 m), Chola Pass (5,420 m), and Kala Patthar (5,545 m). This trip is sure to give you confidence and experience in mountaineering for future ventures.
Whats included in this tour
Items that are covered in the cost of tour price.
Whats not included in this tour
Items that are covered in the cost of tour price.
| Departure Dates | Trip Status | Available Seats | Starting Price (PP) | |
| --- | --- | --- | --- | --- |