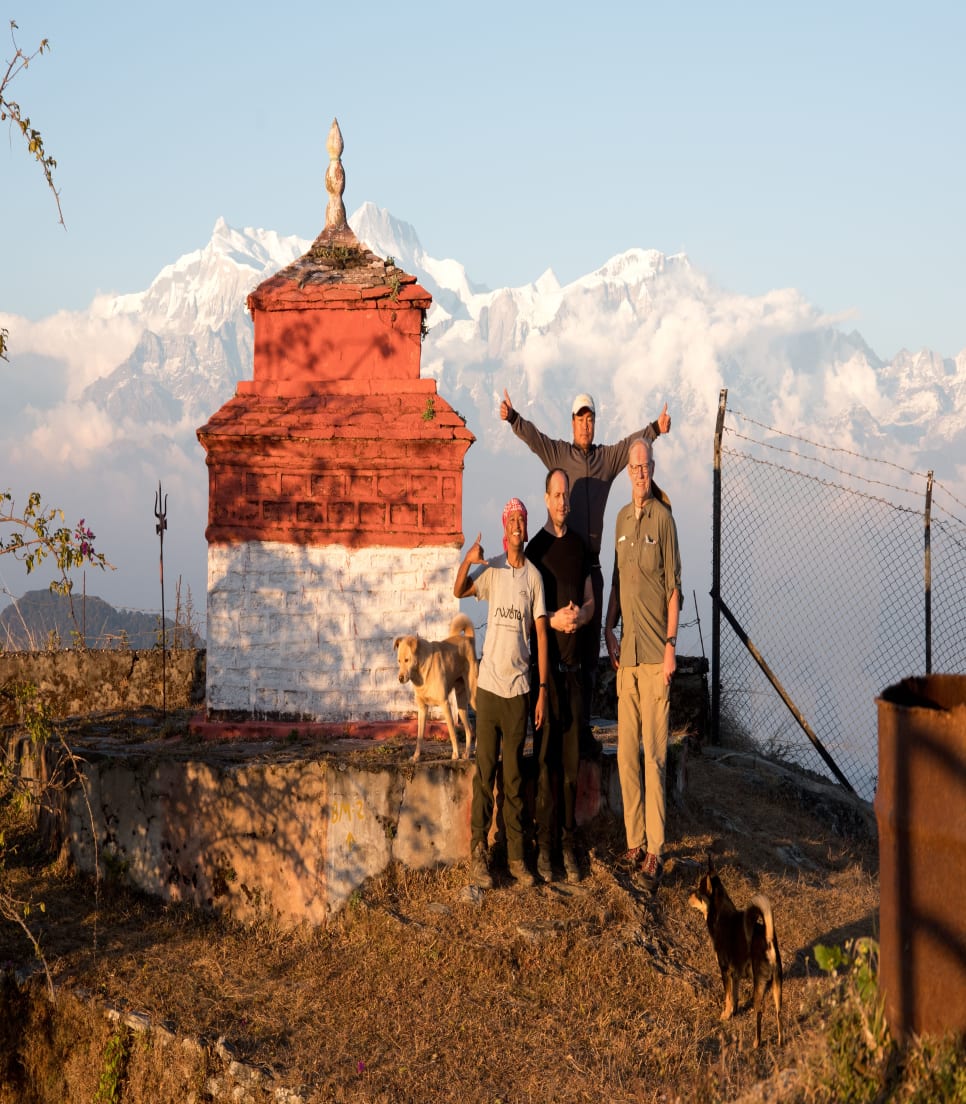 Trip Description
Millennium Homestay Trek is one of the newly explored and under-rated home stay trekking trails in the western part of Nepal. The concept of this trek commenced from the beginning of the new millennium 2000. Starting from the height of 420 m this trek route elevates up to the height of 1709 m from the sea level. It is also known as Mid Hill ridgeline trek. It lies on the southeast of Pokhara and northeast of walling Bazaar. The major attraction of this trek is diversity in the beautiful landscape and extremely impressive views of snow-capped Mountains which ranges from Kanjiroba to Ganesh Himal. The main inhabitants of this region are Gurung, Brahmin, Chhetri, and Magar. Several sightseeing destinations of the trek route includes Dhor Barahi Temple, Millennium cave- a natural cave with unique underground waterfalls, ancient temple, monasteries, and historical forts.

This trek also provides a unique opportunity to learn Nepali culture. While on the trek, visitors can enjoy various cultural activities like Ghatu, Sorathi, Kauda, Salaijo, Jhora, Thado Bhaka and Krishna Charitra, among others.

Altitude is less of the problem here as the highest trek point in this trial is around 1700 meters. This trek offering an opportunity to observe more than 30 colourful villages within Tanahun and Syanja district is strain-free and anyone physically fit can be a part of it irrespective of the age.

If you wish to trek through nature while staying in a homestay with local people enjoying the local culture and practices yourself then this trek is definitely for you. Experience traditional Nepali village with Millennium homestay trek!
Trip Fact
Millennium Trek began from the beginning of this century in 2000.
The starting altitude for the trek is 420m above the sea level and the highest point is 1709m.
It covers more than 30 colourful traditional villages of Tanahun and Syangja districts.
Explore the beautiful views of Himalayan ranges from Kanjirowa to Ganesh Himal.
Why this trip
It's one of the lowest-altitude treks possible in near Annapurna region. It's also an easy trek in Nepal. It's perfect for those who want to enjoy the culture and tradition of the overlooked villages of western Nepal without worrying about the altitude sickness. Therefore, it's one of the best low-altitude trekking routes in Nepal.
Whats included in this tour
Items that are covered in the cost of tour price.
Whats not included in this tour
Items that are covered in the cost of tour price.
| Departure Dates | Trip Status | Available Seats | Starting Price (PP) | |
| --- | --- | --- | --- | --- |