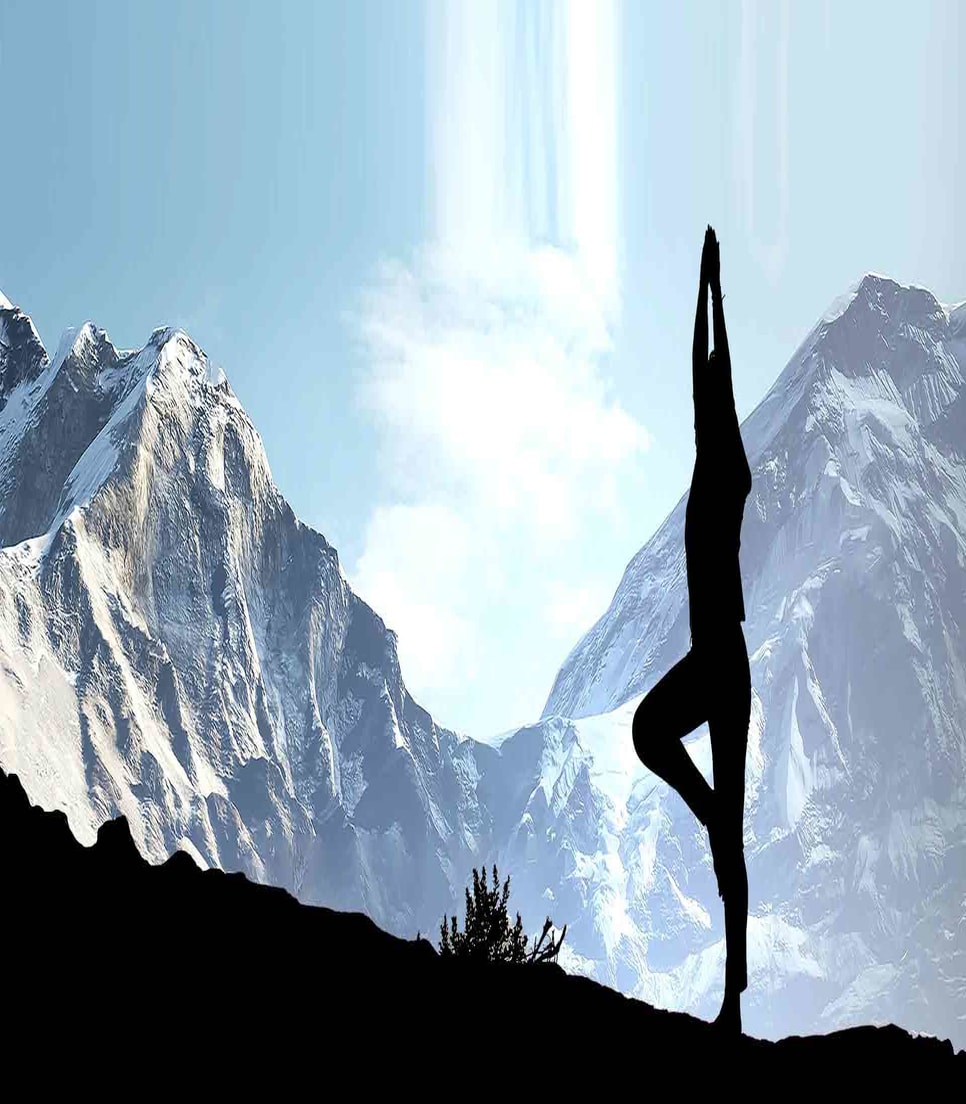 Trip Description
Experience yoga in the shade of the highest mountain in the world with Everest Yoga trek, the yoga trek provides spiritual recluse accompanied by a magnificent up-close view of Mount Everest.
This 15-day trek starts from the classic starting point of every trek in Everest region, Lukla. The trek blending nature with yoga is very diverse with varying landscapes of lush green meadows, dense forests to close up views of pristine mastiffs. Passing through Sherpa villages, the trek heads to the heart of the Khumbu valley.
Anyone physically fit can complete this trek. Altitude is often the problem while on this trek. The trail route elevates up to 5,364m, risks of altitude sickness are very high in case the length of the trek is inadequate without ample time for acclimatization. People with respiratory problems must consult their doctor before heading out on this trek while others on trek must remain adequately hydrated.
If you love the mountains and enjoy yoga and wish to experience these majestic sources together, then this trip is for you and truly like no other yoga opportunity in the world. Experience the complete blend of Yoga with the thrilling trail, beautiful landscapes leading to spectacular scenery in the shade of the Everest with Everest Yoga trek!
Trip Fact
You should know yoga or willing to learn along with strenuous 5-6 hours walk a day. Yoga and meditation is a part of this program, but it's not necessary to take part in every session. Those who do not wish to take part in the morning 'Hatha' yoga session and evening meditation program, can have free time for themselves.
Why this trip
This is not just regular trekking in Everest, it's more than that. This trek is for adventurous yoga lovers who want to not only deepen their practice but discover themselves with a strong connection to the beautiful mountains. This is truly a journey into the mountains and a journey into oneself.
Whats included in this tour
Items that are covered in the cost of tour price.
Whats not included in this tour
Items that are covered in the cost of tour price.
| Departure Dates | Trip Status | Available Seats | Starting Price (PP) | |
| --- | --- | --- | --- | --- |