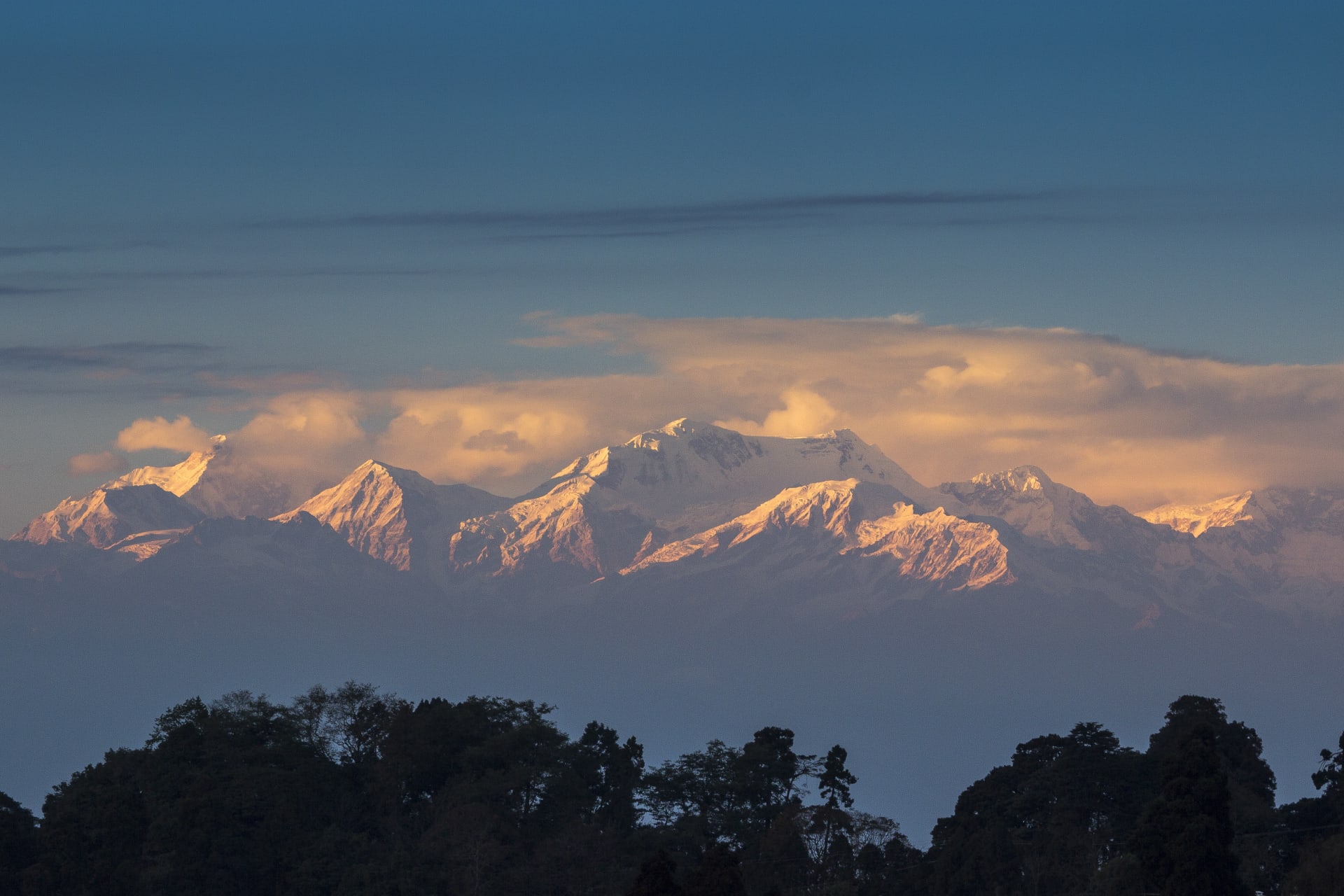 KANCHENJUNGA BASE CAMP TREK
Trip Description
Kanchenjunga Base Camp trekking is a perfect trekking course for those a portion of the remote areas of Nepal. Mt. Kanchenjunga is the third most noteworthy mountain on the planet with the tallness of 8,585 meters and arranged on the northeastern piece of Nepal in the fringe of Tibet, China and India. Kanchenjunga is the stunning territory with its remarkable mountain biological systems is imagined as a Tri-national harmony park with Tibet Autonomous Region (TAR) of China toward the north and Sikkim of India in the east. The territory is separated as a preservation park by the Nepal Government which is called Kanchenjunga Conservation Area.
Even though there are not many acceptable mountain sceneries, it, however, offers magnificent views when the trek reaches the south of Kanchenjunga.
The Kanchenjunga locale is the residency of the Limbus. Rais, Limbus command the locale east of the Arun River. Limbu men wear a tall-top to perceive, a Nepalese top is the more beautiful than worn by other Nepalese. The ethic Limbu and Rai culture, High Himalayan landscape consistently hold on for you to welcomes in this territorial trek at whatever point you have chosen for trekking there.
Passing through a portion of the nation's most flawless oak and rhododendron woods carries you to extremely high altitude. Intersection the Mirgin-La go at 4725 meters, it gives you the perspectives on Makalu, Chamlang and Everest. In the following stage, you will pass the Kanchenjunga ice sheet, lastly, you will be provided with an unfathomable, close-up perspective on Kanchenjunga Peak as you previously moved toward the Kanchenjunga Base Camp at Pang Pema.
While exploring the encompassing region you will likewise observe a display of Wedge Peak, The Twins, Pyramid Peak, Janu Himal and Tent Peak. You couldn't discover tea houses in all the spot, so outdoors trek is a must requirement for Kanchenjunga base camp route.
Why this trip
This trek is an opportunity to reach the base camp of the world's third tallest mountain on an off the beaten trail perfect for trekkers who cherish nature and believe in its beauty.
Trip Facts
Kanchenjunga is the third highest mountain
It is called Five Treasures of Snow after its five high peaks. The treasures represent the five repositories of God, which are gold, silver, gems, food grain, and religious texts.
The area around Kanchenjunga is said to be home to the "Kanchenjunga Demon", a type of yeti or rakshasa.
Kanchenjunga lies near 125 kilometres (78 miles) east-southeast of Mount Everest.
Kanchenjunga is second least climbed mountain out of 14 highest mountains in the world.
Until 1852, Kanchenjunga was considered the highest mountain in the world.
Kanchenjunga was first climbed on 25 May 1955 by Joe Brown and George Band, who were part of a British expedition.
Spring and autumn is the best season to visit Kanchenjunga.
Whats included in this tour
Items that are covered in the cost of tour price.
| Departure Dates | Trip Status | Available Seats | Starting Price (PP) | |
| --- | --- | --- | --- | --- |