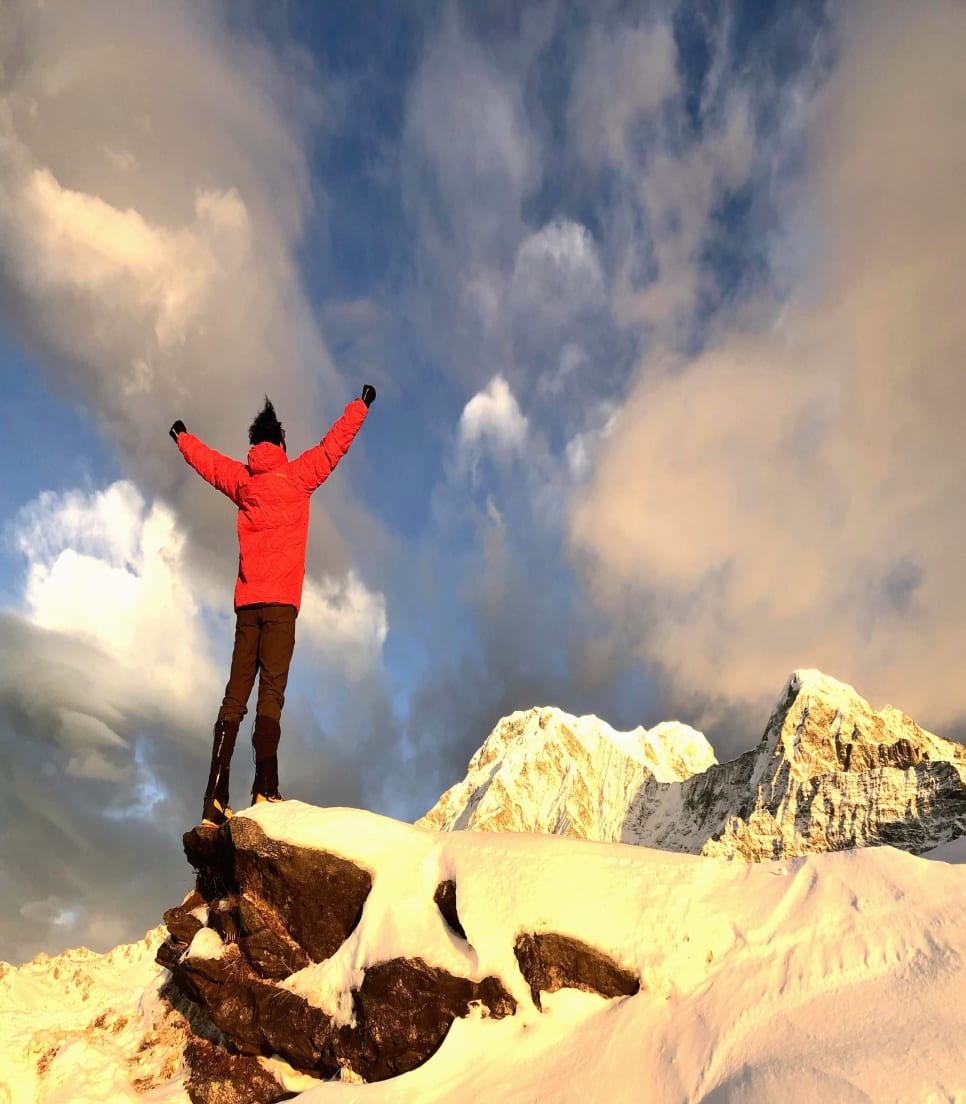 `Trip Description:
Experience trekking to an 'off the beaten path' in the quieter parts of the Annapurna region of Nepal with Mardi Himal trek, this 11-day trek guides you through the amazing villages to the least visited trekking peaks in Nepal.
The Mardi Himal trek starts from the beautiful village of Phedileading up to Mardi Himal base camp and finally the high camp. Appreciate the beautiful trails complete with dense forests, interesting villages, valleys, terraced farms, dazzling rivers and the splendid views of the Annapurna, Machhapuchre (Fishtail) and Hiunchuli Mountains while trudging through the less crowded trail.
Another benefit about this trekking route is the trail makes a small circuit up to the base camp of Mardi Himal which means we don't have to retrace our way back through the same terrain.
This trek in Annapurna region of Nepal is not as difficult and anyone in good shape can easily go through this 11-day trip.
Experience staying in teahouses (lodges), local food, the excellent hill and mountain landscape, the panoramic views of the massive Himalayan mountains including Annapurna, Machhapuchre, Hiunchuli and Mardi Himal within a short duration of time with Mardi Himal trek!
Trip Fact
Mardi Himal Trek is a short and easy trek with a low altitude of 4450 m.
It is a less touristic area that proffers the spectacular views of Mardi Himal, Machhapuchhre, Annapurna South, Hiunchuli, Dhaulagiri, Manaslu and many other Himalayas of Nepal.
Passes through many camps on the way such as Australian Base Camp, Forest Camp, Low Camp, High Camp along with Mardi Himal Base Camp.
Mardi Himal Base Camp, Sidhing Village andeLwang are the major attractions of this trek.
Why this trip
Mardi Himal Trekking takes you to the untouched and less crowded nature that is easy and short in comparison to many other trekking routes in Nepal that will amaze you with its beauty of hidden village trails with its unique flora and fauna along the way and proffers you with the wonderful views of alluring Nepal Himalayas including the Annapurna Ranges, Mardi Himal, Manaslu, Dhaulagiri, Hiunchuli, Machhapuchhre and many others.
Whats included in this tour
Items that are covered in the cost of tour price.
Whats not included in this tour
Items that are covered in the cost of tour price.
| Departure Dates | Trip Status | Available Seats | Starting Price (PP) | |
| --- | --- | --- | --- | --- |